PRO BUSINESS PACKAGE - Air Purifier
Rp 22.758.750
Rp 26.775.000
This is our commitment to provide better air.
An appreciation for you who have chosen to #BreatheWell with DREW.
We would like to give our appreciation in the form of a complimentary HEPA 13 replacement filter for every unit you have purchased in February 2022 and onwards.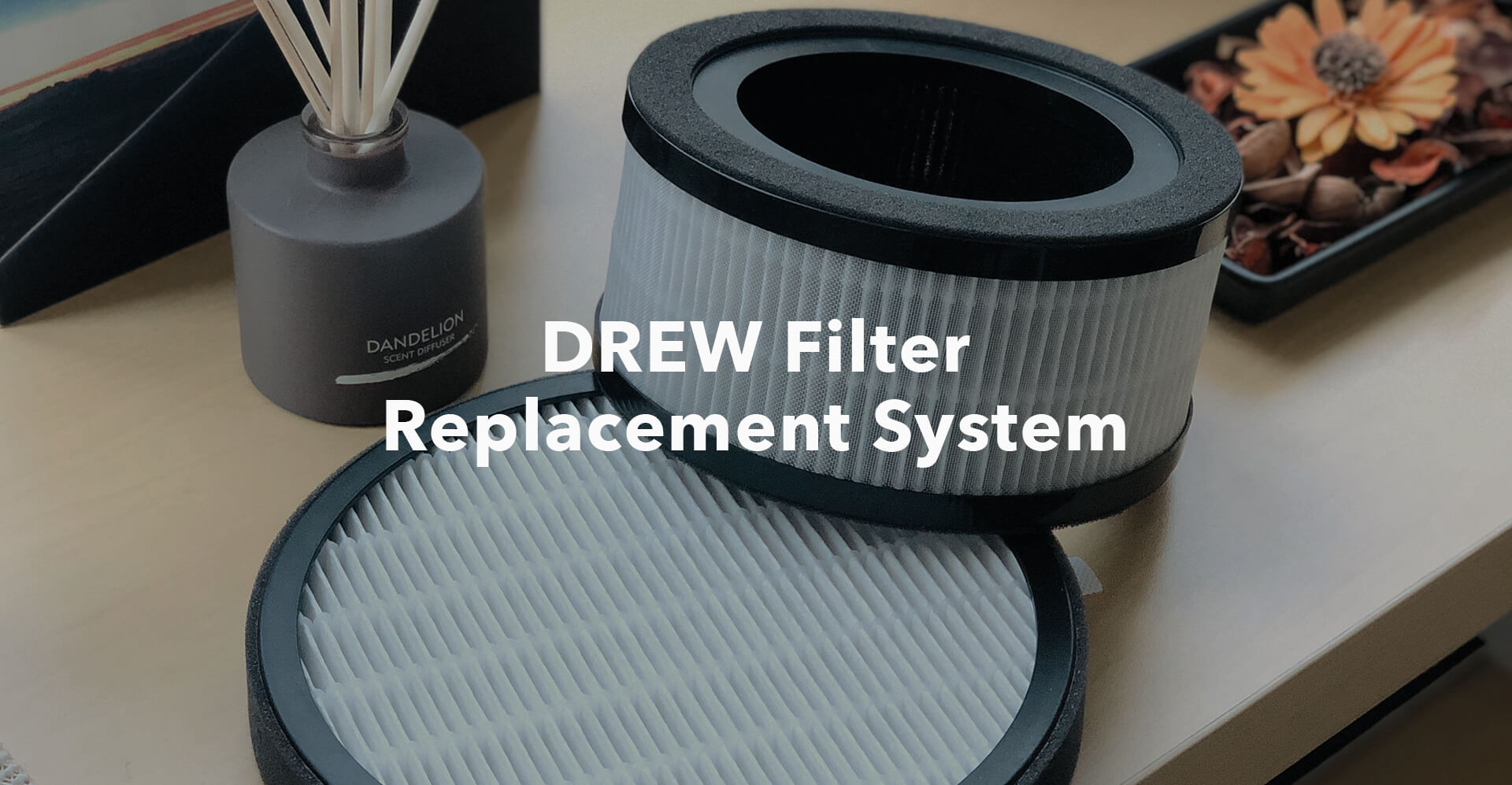 Through the DREW Filter Replacement System, you will get the best convenience and service from DREW in maintaining the air quality in your room.
Simply register your unit to drewcare.id/register-product maximum 1 month after purchase, then the complimentary filter is ready to be sent to your doorstep according to your filter replacement schedule.
We want to show our earnestness in providing better air and make sure you get the best air quality at all times.
"More than just a slogan, this is our commitment." — Let's breathe well!
Let's serve better.
The business sector has revived and started operating as usual, with strict health protocols to provide a sense of safety to visitors and employees.
Besides limiting the capacity of people, and paying attention to ventilation and air circulation. Providing extra protection by placing an Air Purifier in the room is a great investment for clients or visitors.
DREW is here as the best Air Purifier solution that can help improve service while providing a sense of safety and comfort to visitors.
All DREW Air Purifier products are equipped with HEPA 13 & Carbon Filter that can clean 99.97% of air particles and neutralize unpleasant odors. There is also a UVC Light that can sterilize the air from viruses. With this technology, the air in the room can avoid the risk of spreading the virus.
DREW has always been committed to providing good air quality for Indonesia.
DREW PRO BUSINESS PACKAGE:
- 5pcs DREW Pure 1 Air Purifier
- 5pcs DREW Pure 5 Air Purifier
- FREE 1pcs DREW Pure 1 Air Purifier
Special Discount 15% OFF + Get FREE 1 DREW Pure 1 Unit
Everyone deserves better air.